The covid-19 health insurance policy covers the cost of treatment of Covid-19. The policy was specially formulated to cover the hospitalization cost and medical expenses of patients who are suffering from Covid-19. Almost all the health insurance plans cover the pre and post hospitalization charges.
Covid-19 health insurance policy coverage starts from the day the insured is diagnosed with the disease. Since this is a new disease, it doesn't fall in the category of pre-existing illness.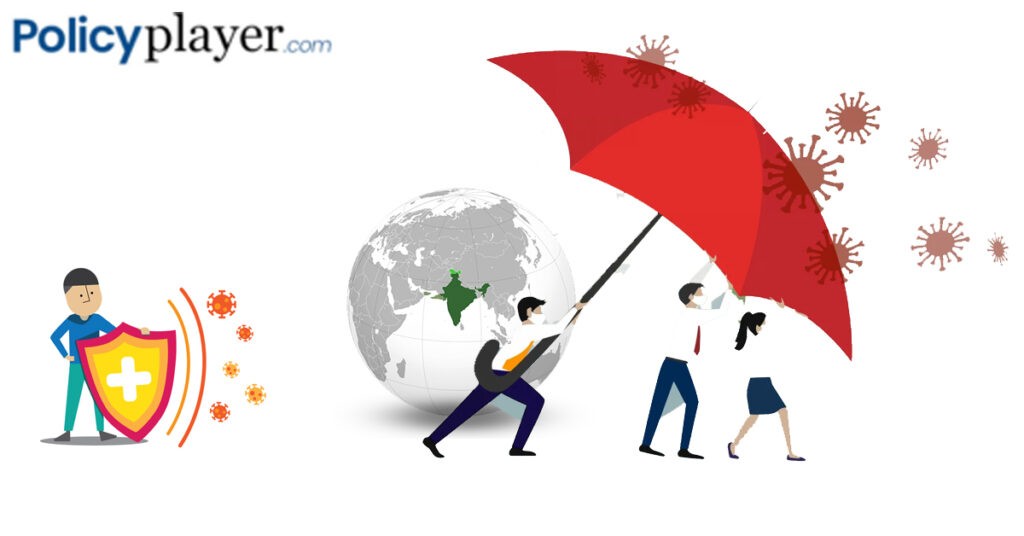 Types of Covid-19 Health Insurance Policy
There are different types of Covid-19 health insurance policy; these include:
COVID-19 Health Insurance Type 1- Corona Kavach- This is the standard policy for Covid-19 treatment. It works in the same manner as indemnity-based health insurance. It covers the cost of hospitalization and also the cost that one bears for home treatment of Covid-19. The sum starts from Rs. 50,000 up to Rs. 5 lakh.
COVID-19 Health Insurance Type 2- Corona Rakshak- The next type of Covid-19 health insurance policy is the Corona Raskshak. This one works similar to the other insurance plan. Once the insured gets diagnosed with the diseases and gets admitted, the insurer releases the amount after 72 hours of continuous hospitalization. The minimum sum insured under this policy is Rs. 25,000 and it can extend up to Rs. 2.5 lakh. The insurance premium may vary between. Rs. 500 to Rs. 5000 based on the tenure of the insurance.
Coronavirus Group Health Insurance– If you are insured under the Group health insurance, your insurance provider will provide you with the insurance under the Corona Rakshak or Corona Kavach.
Important Things You Should Know About Covid-19 Health Insurance Policy
Concluding Thoughts
The best part about the Covid-19 health insurance policy is that you don't have to wait to release the payment. Moreover, it covers all the costs like hospitalization charges, PPE equipment, ambulance, mask, etc. Most of the policies are cashless. Although we have the vaccination going on in full swing, the disease is not yet over. Hence, if you have still not insured yourself under any of the Covid-19 insurance policy, then you must do so immediately.
Choosing Covid-19 Insurance Policy Online: What should you know?