Coronavirus Health Insurance is a health coverage plan that incorporates the medical costs acquired on the treatment of COVID-19. A coronavirus health coverage policy is created to suffice the hospitalization charges of the policyholder if she/he has been diagnosed with Covid-19.
Like other health insurance plans, this coronavirus health insurance policy also covers hospitalization costs settled on the treatment of Coronavirus infections. Since Coronavirus is an infection caused by a virus, an overall health insurance plan offers monetary coverage for pre & post medical expenses that includes in-patient and out-patient charges that are cost at the time of the treatment.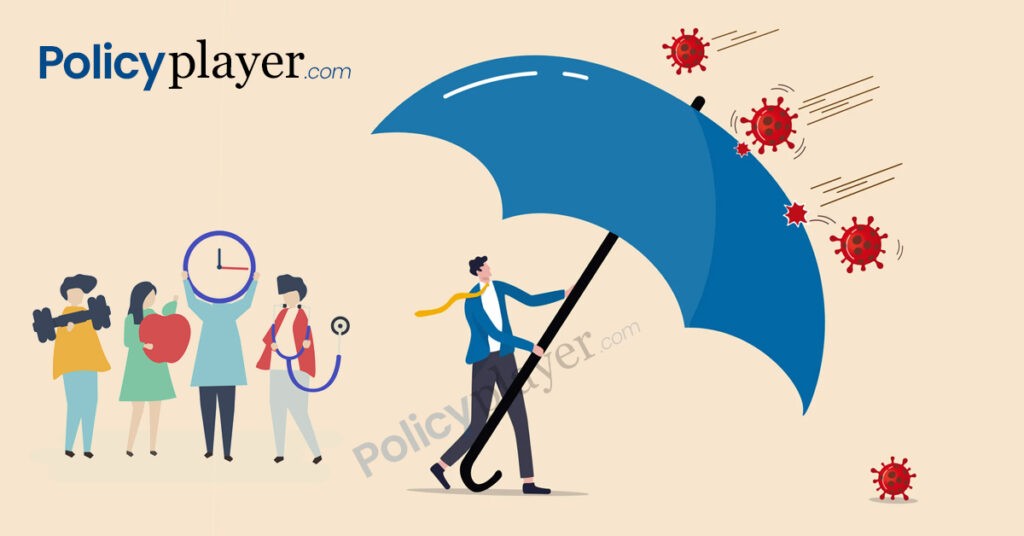 Covid-19 health insurance policy will be effective from the very day on which the policyholder gets diagnosed with the disease. Again, it does not occur under the pre-existing ailment category since COVID-19 is a novel disease. Some of the prime benefits of this policy are-
Home treatment
Consumable costs
CoronaVirus Treatment
Cashless Treatment
Co-treatments
Add-on covers
If you are looking for a particular health coverage protection for coronavirus (COVID-19), then considering a conventional health insurance plan that incorporates all treatment expenses of COVID-19 will be an ideal choice. In India, two standard products have been launched that correspond to the guidelines of IRDAI. Here are three Covid-19 health insurance policy types-
A standard coronavirus health insurance plan that includes hospitalization costs, home care nursing expenses, ambulance prices, price of PPE materials, medications, doctor payments, and ICU costs. The total covered amount begins from Rs 50,000 and limits to Rs 5 Lakh.
A specific health insurance policy that compensates for hospitalization of a least 72 hours and more as needed for corona therapy in India. The plan includes fees incurred towards PPE's, oxygen, nebulizers, AYUSH treatment, etc. This policy is available for the age group of 18-65 years. The sum range is from Rs 2.5 lakh to Rs 5 Lakh.
Coronavirus Group Health Insurance:
It covers the entire coronavirus processing expenses of the treatment. It provides the collective compensations of the aforementioned policies under the single plan.
Wrapping up Coronavirus condition is a recently recognized disease, however, all existing health coverage plans will give coronavirus health protection cover. This indicates that if you bought a health coverage policy before examining positive for the COVID-19 disease, any medical costs acquired on its treatment will be included under it.