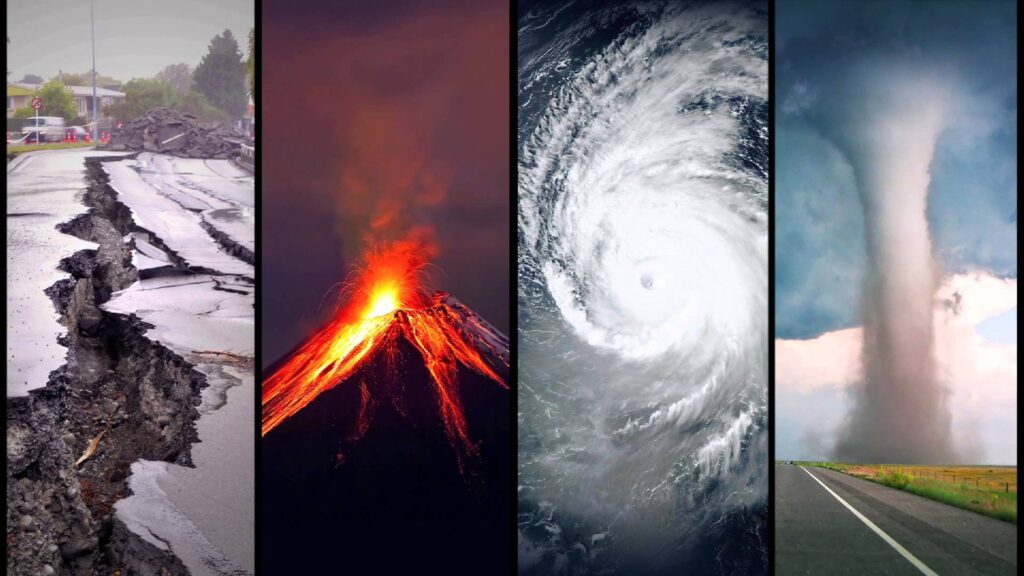 Natural calamities are something that none of us can escape. But, don't worry, we can certainly take precautions to reduce the damage they cause. One way to do that is by purchasing a home insurance policy that can help protect your home from natural disasters. In this blog, we'll tell you how to Protect your property from natural calamities. So, let's dive in!
Home Insurance: Understanding Natural Disasters
Let's talk about something that's pretty important – home insurance and natural disasters. I know, it might not be the most exciting topic, but trust me, it's something that you'll want to understand.
So, natural disasters are events that we can't control, like landslides, earthquakes, hurricanes, floods, cyclones, and tsunamis.
But did you know that there are also man-made disasters that can harm your property, like fire, gas leaks, and appliance explosions?
It's pretty scary to think about, right?
Unfortunately, with factors like rising pollution, deforestation, excessive mining, global warming, and overpopulation, we're becoming more and more susceptible to these disasters.
And, here the worst part is that a lot of us aren't prepared for them.
But don't worry, there's something that you can do to protect your home and reduce losses in the event of a disaster.
Finding home insurance is bit difficult but here are some tips that helps to find the best home insurance plan.
Your home is probably one of your most valuable possessions, and you want to make sure it's protected.
During a natural disaster, we often have to leave our homes quickly and aren't able to defend ourselves.
But, with home insurance, you can have peace of mind knowing that you'll be able to replace your possessions.
Types Of Home Insurance
Home insurance typically covers both the structure and the contents of your home in the event of an unexpected circumstance or a natural disaster.
Now, there are different types of home insurance policies that you can choose from.
One of the most common policies is the Standard Fire and Special Perils Policy. This policy protects your property against loss or damage caused by a fire outbreak and other threats.
This policy typically includes coverage for things like fire, lightning, explosion, aircraft damage, bushfires, riots, landslides, and subsidence.
Other policies may offer additional coverage, like protection against floods, inundation, cyclones, typhoons, hurricanes, tornadoes, and storms.
It's important to understand what each policy covers. So that you can choose the one that's right for you and your home.
At the end of the day, home insurance is something that you don't want to skimp on. It might seem like an unnecessary expense, but it can save you a lot of money and stress in the long run.
So, if you're a homeowner, make sure you take the time to understand your options and protect your home against natural disasters and other threats.
Home Structure Policy
Your home is like your own personal castle, a cozy sanctuary where you can kick back and relax without any worries. It's where you build memories with loved ones and create a lifetime of happiness.
It's also where you keep your prized possessions, from expensive gadgets to sentimental mementos.
But, have you ever thought about what would happen if something unexpected happened to your home?
That's where a building or home structure policy comes in. This policy has got your back when it comes to protecting your crib from any possible mishaps or surprises. It's like a protective shield that ensures your home is always safe and secure.
Coverage Provided By A Home Structure Policy
A building or home structure policy provides coverage for various structures and inclusions, including
House ceiling, roof, kitchen, and bathroom accessories: If there is any damage to these structures, this policy will cover the losses.
If you've got extra stuff like a garage, swimming pool, outhouse, garden, shed, patio, backyard, or anything else on your property, this policy has got your back in case something goes wrong and they get damaged or lost.
Burglary & Theft Insurance
If a robbery, forced entry, or theft occurs in the insured house, causing damage to the contents, this home insurance policy offers coverage for the equivalent. It's a great way to ensure that your belongings are always safe and protected.
Home Insurance Exclusions
If your property was acquired illegally and gets damaged, you might not get coverage.
If your property is left unoccupied for more than 30 days and gets damaged, you might not be covered.
If your electronics have manufacturing flaws and cause damage, you might not be covered.
If your house is over 30 years old and gets damaged, you might not be covered.
If you fail to disclose important information when you take out your policy, you might not be covered.
And finally, normal wear and tear from regular use won't be covered.
Things To Consider When Purchasing Home Insurance
When purchasing a home insurance policy, there are a number of things you should keep in mind.
So, when you're getting home insurance, you've got two options: building insurance and contents insurance. To make sure you're completely covered, you should get both.
But wait, there's more! You should also check out the add-on covers. These can give you some sweet extra benefits on top of the basic coverage.
And here's a pro tip: keep an eye on the insurance provider's claim settlement ratio. That will tell you how good they are at actually paying out when you need them to.
Finally, read the fine print. You want to know exactly what you're getting (and what you're not).
Read More- Fire Insurance Guide – How It Can Help You Protect Your Business & Home From The Loss Of Fire