Medical inflation has been one of the most significant concerns confronting Indians in recent years. People in low and middle-income groups find it challenging to keep up with the growing costs of premium healthcare.
But, in this situation, what should one do?
Of course, get health insurance coverage!
There are around 34 insurance firms in India that sell health insurance coverage. These plans provide efficient financial support to cover the costs of obtaining medical treatment in sickness or accident. However, the cost of these coverings might be a source of concern at times.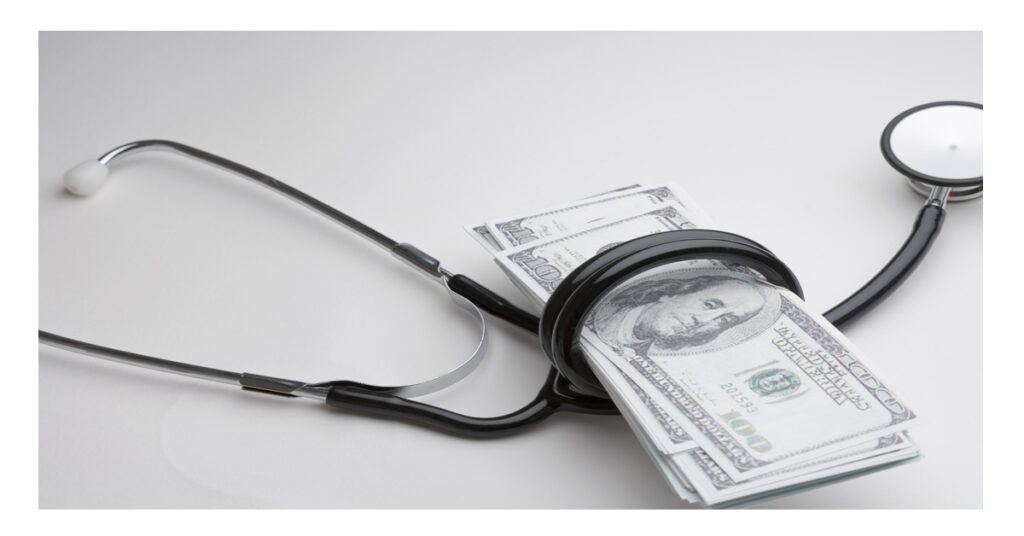 So, what are your options in this scenario? Continue reading to find out!
How to reduce health insurance costs
Before your parents reach the age of 60, get a policy for them
When an insured person reaches 60, most health insurance policies require them to pay higher premiums.
As a result, if you are purchasing health insurance for your parents, you should do it before they reach 60. As a result, you'll be able to lower your premium payment.
Online, you may compare the cost of several plans
You will be able to track down appealing deals and savings on your insurance policy when you evaluate and buy plans online. You may save much money on your insurance premiums by taking advantage of these deals.
Apart from reduced rates, you will be able to maximize your advantages from each insurance coverage by comparing the perks given by each one online.
Choose a family-floater plan
You must first understand the differences between individual and family floater insurance plans before understanding how a family floater insurance plan can help you decrease your premium payments.
Individual insurance plans are typically more expensive than family floater plans.
As a result, if you are searching for insurance policies that cover your entire family, a family floater insurance policy can help you save money.
Choose top-up plans
Top-up plans are pretty handy for getting much coverage without paying much money.
Top-up generally plans aid in the division of your insurance into two halves. This permits you to file a claim that is higher than the predetermined limit.
This way, you may save money on your health insurance premiums and use the top-up plan if your treatment costs exceed your budget.
Look for long-term medical insurance policies
Premium payments for long-term insurance policies are typically cheaper than those for standard annual-term plans. As a result, getting a long-term health insurance plan with a two- or three-year term can help you save much money on your premiums.
Several insurance firms have made this long-term health insurance plan widely available in recent years. To make sure you get the most out of these plans, evaluate the policies offered by different insurance companies and pick the one that best matches your needs.
Ensure that your health insurance plans are in order
Your company may supply you with group insurance coverage, and you may purchase an additional individual health insurance policy to supplement your financial security.
In addition, policyholders can choose a family floater plan, which can assist them in ensuring their family as well.
With so many insurance plans to maintain, keeping track of your premium payments can be challenging. In this situation, it's essential to make sure you have your insurance, bearing in mind the range of advantages you can get from your other insurance policies.
You'll be able to better manage the premium payments for your insurance plans this way.
Choose between copays and deductibles
Specific health insurance policies enable you to choose whether or not to have deductibles and copay terms.
However, before you choose one, you should first understand what each one entails.
Once you understand what each of these cost-sharing plans entails, you may use them to reduce the amount you pay for health insurance.
Furthermore, you should evaluate health insurance policies that provide these cost-sharing alternatives to get the most out of it.
This is because if you don't choose the appropriate copay, deductible, and other costs, you may wind up spending more for treatment than you save on premium payments.
Choose a policy with a lower sum insured
You might get a cheaper premium rate if you choose a lesser sum insured under your policy.
You can have a lesser sum insured at the start of the insurance and then increase it as time goes on. As a result, you'll be able to lower the cost of your insurance coverage.
Get health insurance at an early age
Purchasing a health insurance plan when you are young is an established strategy to lower premium costs.
Before deciding whether or not you are qualified for coverage, most insurance companies look at things like your age and medical history. On the other hand, as you become older, getting a cover gets more complicated.
When common age-related illnesses like diabetes, heart disease, and blood pressure problems are added to your medical history, insurance companies raise your premium payments.
As a result, it is preferable to buy health insurance while your health is at its greatest to get coverage with reduced premium payments. As a result, your premium will be far cheaper than what you would have to pay later in life.