Between the ongoing coronavirus pandemic, guarding your family's medical requirements must be your top priority. To make sure that your family members get enough health insurance cover against the increasing medical expenses. Now, health insurance has turned into an absolute necessity. Nowadays, health coverage is also offered for COVID-19 medical treatment. It's now in your existing family floater policy.
But, you can think about COVID-specific medical insurance products. A policy like the Corona Kavach policy covers all COVID-related expenses. These expenses include home treatment and hospitalization. It already pays for the cost of gloves, PPE kits, oximeters, ventilators, masks, etc.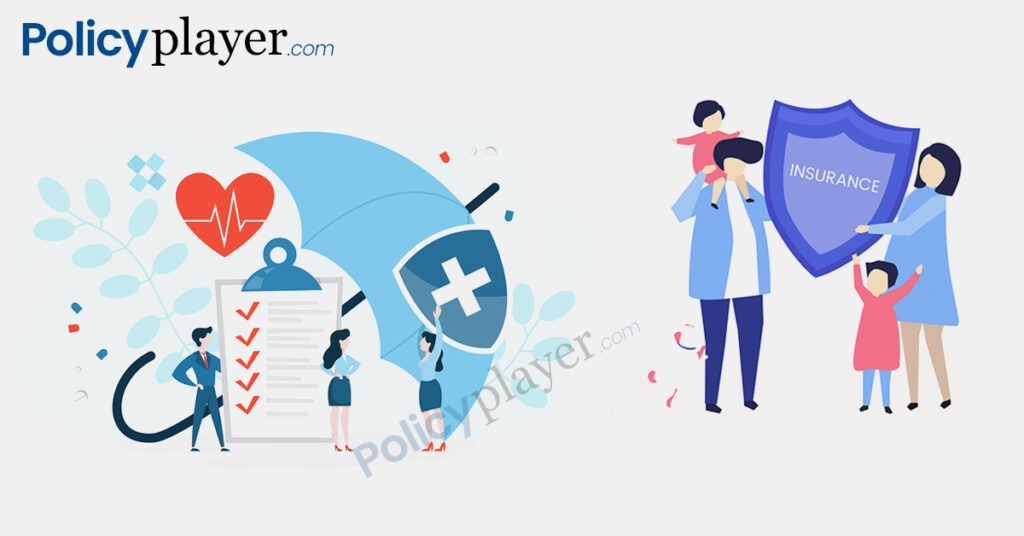 If you are viewing enough health insurance for your family, then you can simply compare and find your family health insurance plans here.
What do you mean by Family Health Insurance?
It's a sort of health insurance for families covering them under a single premium policy under fixed sum insured. It offers assured coverage to two or more persons in the family at the same time.
Benefits of Purchasing Family Health Insurance Plans
Among the heftiest benefits of family health insurance plans, there are many that we have covered here:
Insure new family members with simplicity
A stress-free hospitalization expense cover
Affordable premium
COVID health insurance for your family
Nab discounts
Tax benefits on premium
Things to Consider Before Purchasing a Health Insurance Plan for Family
Here are a few essential points to consider before purchasing a family coverage health insurance plan for your family. Read the below points:
While comparing several plans, it's essential to make a list of basic coverage under the policy. Almost every plan is offering diagnosis expenses, ambulance charges, etc.
Look for a plan covering insurance for a new-born baby, if you are planning for a child. Also, you need to ensure that your diseases at present should be considered while buying a plan.
Easy Availability of Cashless Hospitalization
Currently, almost every health insurance company is providing cashless hospitals. It makes the entire hospitalization procedure simpler and hassle-free. But, it's also crucial to cross-check once the similar to make sure that names of good hospitals are included in the record.
There is no shortage of health insurance policies in India. Purchasing one is a tough task. So, save your time and energy by comparing various family coverage health insurance plans. When you purchase it online, it will get transparent dealing, and correct your suggestions, and hassle-free buying. So, now make an educated choice by also comparing the insurance plans side by side.