If there is something that the world is talking about in the present scenario, it is a coronavirus and its aftermath. It has devastated lives and left people midway. This disease has some serious effects on the body, and people need hospitalization. All this comes at a higher cost. To overcome this situation, the government of India announced the Covid-19 health insurance policy, which we will highlight later in the blog. Besides, most health insurance providers are now offering policies that specifically target the medical coverage for health insurance plans.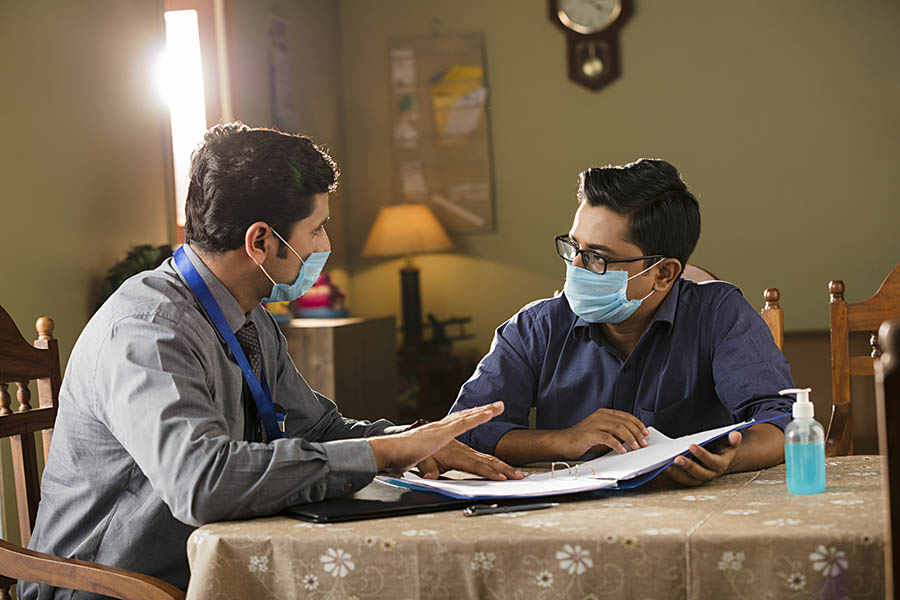 Types of Covid-19 Health Insurance Policies
Corona Kavach Policy
· This is a single premium health insurance plan
· It covers all the cost of treatment of Covid-19 infection
· It covers both individual and the family
· This policy is provided by both the general insurers and private companies providing health insurance policies.
· It provides coverage for Ayush Treatment, home care treatment, ore-hospitalization charges, and ambulance expenses.
· There is a waiting period of 15 days.
· By paying an extra premium, one can get a daily cash benefit.
2. Corona Rakshak Policy-
· It is a standard health insurance plan.
· It pays the policyholder a lump sum benefit equal to 100% of the sum insured if the person gets tested positive.
· The insured amount ranges between Rs. 50,000 and Rs. 2.5 lakh. The amount is paid in multiples of Rs. 50,000.
· It is a short term policy that ranges from 3.5 months, 6.5 months, and 9.5 months,
· The policy gets terminated after the payment of the benefit
· The policy gets activated when the person who tested positive for Covid-19 infection is hospitalized for at least 72 hours.
· It comes with a short-term waiting period of 15 days.
· Cost covered under Coronavirus health insurance policy
We have already discussed the types of Covid-19 health insurance policies that one can choose. It covers the following costs:
Hospitalization charges– Covid-19 infection can sometimes become too expensive. The infected need hospitalization, and so the expenses tend to rise. Having a health insurance policy that covers hospitalization expenses will be of great help. It can be a life saviour in pandemic times.
Quarantine cover- Health insurance policies specifically targeting the Covid-19 treatment coverage also cover the cost in case a person is quarantined in the government recognized centres.
Additional Coverage- Certain insurance providers also offer add-on covers that the policyholder can ask for. They can get this coverage by paying some extra premium.
An important point that we would like to highlight here is that as per the mandate by Insurance Regulatory and Development Authority in India (IRDAI), all health insurance companies have to offer Covid-19 treatment expense coverage under their health insurance plans.
What doesn't fall under the Coronavirus health insurance policy?
While the Covid-19 health insurance policy covers almost all the costs, certain costs are not covered by these policies. Knowing about them will help you choose the plan wisely.
1. Home Quarantine- Only a few of the health insurance providers cover this cost. Hence, you must thoroughly check the cost and then decide the right course of action.
2. Non-recognized quarantine center– In many areas, there are government-run quarantine centers. If the infected person goes into quarantine in a non-recognized center, the cost will not be covered.
3. Hospitalization without doctor's recommendation– If the policyholder gets applied without the doctors' approval, then the expense won't be covered.
The Bottom Line
Hence, it all boils down to choosing the Covid-19 health insurance policy only after thorough research and understanding. While most insurance providers provide the best coverage, one must always compare the plans before making the final call. It is very easy to apply for a coronavirus insurance policy online. Just go to the insurance policy provider and apply for a coronavirus insurance policy online.