A life insurance policy is a contract that ensures financial benefit for dependents after death in exchange for premium payments. Although there are various life insurance policies here, Every life insurance company provides multiple life insurance policies with different benefits. However, they have their own way of considering applications, but people often get confused between term life and permanent insurance. Therefore we will discuss permanent life insurance and term life insurance.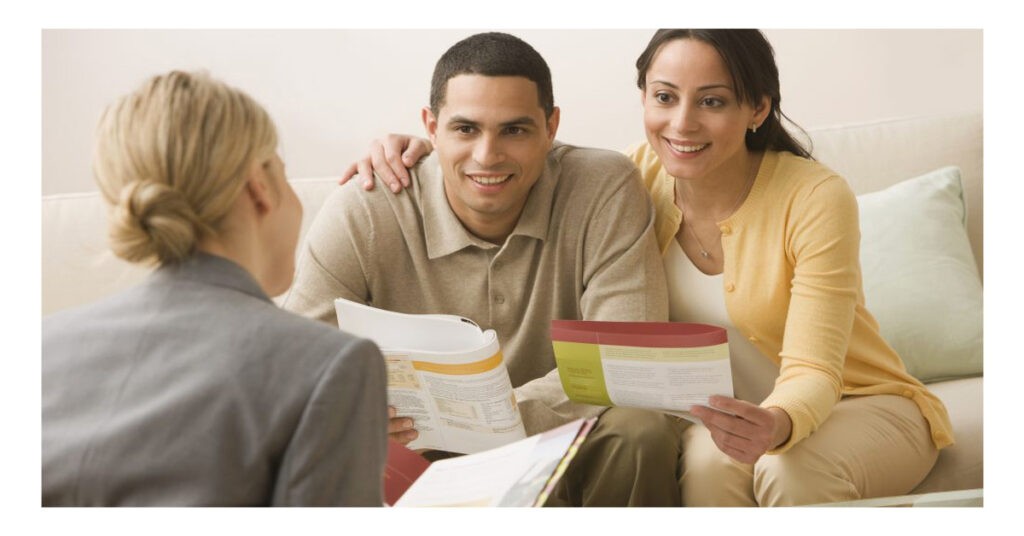 The permanent life insurance
Permanent life insurance is a life insurance policy where family or dependants of insurance bearers receive cash after death. Permanent life insurance offers cash value and death benefits; Where death benefit is the money paid by an insurance provider to dependants, while cash value is a separate savings element that the insurance bearer may access being alive. Permanent life insurance lasts a lifetime till you are alive as long as you pay premiums.
An essential feature of permanent life insurance is that it saves you a portion called cash value.
Here are some of the permanent life insurance policies:
Whole life insurance is one of the most common permanent life insurance policies where insurance providers offer death benefit and cash value components.
Variable universal life insurance: They provide saving components in which you can invest in shares, bonds, etc. however, the value of the saving component varies as per the market value of shares.
Universal life insurance: This life insurance provides more flexibility with premium payments and costs less than whole life insurance. They are also known as Adjustable life insurance.
Indexed universal life insurance: policyholders can have cash benefits on fixed accounts. These policies increase rapidly, and insurance bearers are able to grow tax-deferred cash.
Pros :
The most crucial advantage of permanent life insurance is that it allows you to leave behind financial help for your family.
Help you clear off debts: Your family can pay the amount if you have debts or a mortgage.
It can provide help for business after your death.
Cons :
They are more expensive than other life insurance, and most people don't need coverage after a specific time.
If you failed to make a payment or miss any premium payment, your policy would cancel.
Even if you realize you don't need coverage after a certain point in time, you still have to pay a premium to receive benefits.
The term life insurance
Term life insurance policy is perhaps easiest to understand because it's a straightforward policy. The primary purpose of buying term insurance is the death benefit provided to your beneficiary after your death. The policy is beneficial for a fixed period of time, such as 20 or 30 years after it expires or is of no use. There are several term life insurance provided by agencies some of them are as follows:
TROP – the return of premium plans: These plans come with a benefit where the insurance bearer can receive a premium if they survived during the policy time.
Increasing term plans: In this type of term life insurance, insurance bearers have a choice to increase their benefit of sum assured on an annual basis while maintaining the same premium amount.
Convertible plans: As the name suggests, the insurance policyholder can convert the term life plans into any other plans at any point in the future. For instance, if you purchased a term life for 30 years and after 5 or 6 years you want to convert into a whole life insurance policy, they can convert without any trouble.
Pros
They are the cheapest insurance policy with huge margins.
Since they are for a fixed period of time, mostly the policy expires when your children go to college or start a life.
Easy to understand.
Cons
Available only for a specific time
You can not make an asset or tax strategy with term life.
There are various elements that often raise the cost of insurance, such as medical history and lifestyle.
The significant difference between term life insurance policy and permanent life insurance policy
The primary difference is that term life insurance provides coverage for a fixed period of 20 or 30 years. They don't have a cash value component, while permanent life insurance policy has cash value component and death benefits, making them more expensive than term life insurance. This means if you have term life insurance and you outlive the policy, you will not receive a benefit. In some cases, you can add a return of premium rider, but this also increases the cost of term life.
If your family cannot pay taxes after your death, you can opt for a permanent policy. However, term life insurance is more suitable due to its low cost, considering the fact that not everyone requires lifetime coverage. Permanent policy suits you better if your financial obligations are not time-sensitive.
The bottom line
Both life insurance policies have pros and cons while choosing between them can be complicated and confusing. However, they both can be brought together. Since many insurance providers offer combined life insurance policies, you can list their benefits and match them with your requirements. Not every person is literate enough to understand the financial aspects of a life insurance policy; therefore, choose an insurance company with an excellent track record and choose wisely; you wouldn't want to waste your money on such an important element.