Health insurance has become more of a necessity today. The pandemic has made us realize the importance of good health. At the same time, it has also taught us that a health insurance policy can save a life and cover the cost and medical expenses, which can occur and become difficult to handle if unplanned. So, if you have still not purchased health insurance, this is the time to do so. There are three different types of health insurance plans:
Individual Health Insurance: It provides medical expense coverage for an individual.  
Family Floater Health Insurance: This insurance policy is for all the family members on a shared basis.  
Group Health Insurance: The organizations for their employees usually pick this policy. Some organizations also offer coverage to the employee's family members.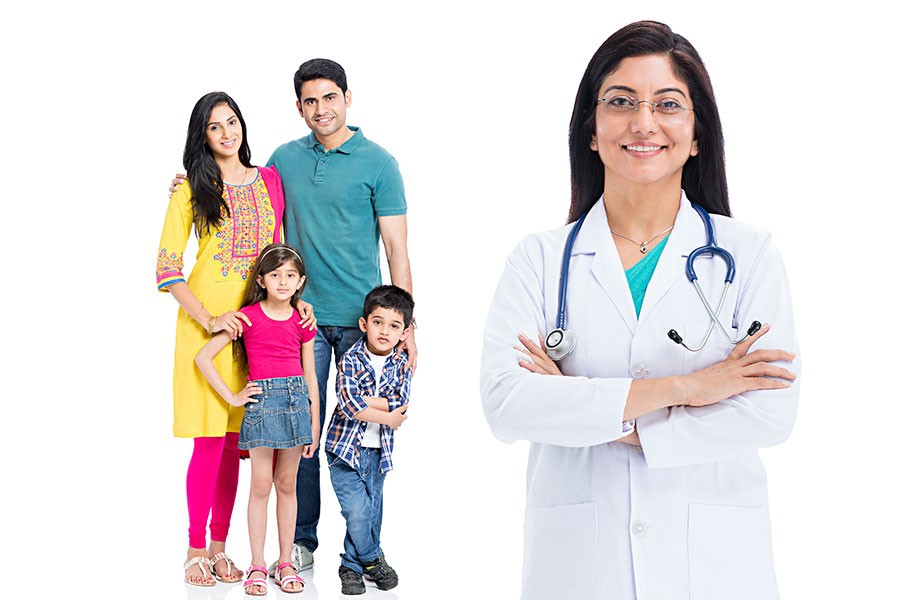 In this article, we are going to highlight the benefit of family coverage health insurance.
Provides coverage for the entire family: Keeping all family members safe is the duty of every individual. We do so much for our family, and investing in the right family coverage health insurance will be a positive step in this direction. The family health insurance plan provides complete coverage of the medical expense coverage of the entire family.
Affordable premium: If you opt for a family health insurance plan, then the premium is much lesser than the premium you pay for an individual plan. So, with just one plan, you not only secure your and your family's health but also pay a lesser amount for it.
High coverage to all the members: If you opt for a family floater policy, this amount can be used entirely by an individual if one falls ill. All the family members have equal access to the insured sum.
Maternity coverage: When you decide to go ahead with the family coverage health insurance, then make sure that you do a thorough check of the coverage offered by them. Many insurance providers offer maternity coverage in their health insurance plan. So, you must check the feature before finalizing the policy plan for your family.
Opt for comprehensive coverage: The umpteen number of health insurance plans can make your choice confusing. To avoid all this, you must look for plans that offer comprehensive coverage; make sure that you choose a plan that offers maximum coverage. With this, your entire family can enjoy the benefit of complete coverage.
Add new members: You also have the option of adding new family members to the health insurance plan. For example, after a child's birth, you can add the family health insurance plan. All you need to do is to contact the health insurance provider company and apply for this. Pay an additional premium, and your child will be added to this coverage.
Tax benefits: And finally, with family coverage health insurance, you not only secure the life of your loved ones but also enjoy tax benefits. With a health insurance plan, you can get a tax deduction of up to Rs. 25,000, and it increases up to Rs. 50,000 in case of a senior citizen.
Concluding thoughts with all these benefits, the family health insurance plans are an ideal way to secure your loved ones and cover the medical expenses, which otherwise can burn a hole in the pocket. The family coverage health insurance ensures complete medical expense coverage, but for this, you must start looking for the best health insurance plan for your family. Compare the policy terms and coverage that it offers before signing the document.